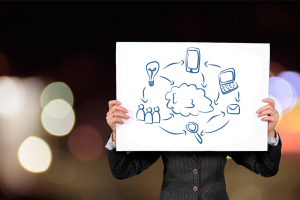 Sites For Business' 15 Top Tips on attracting visitors to your website
Edward Zarkovas
Online traffic excites most businesses, as it provides proof that they're showing their customers the most relevant content and targeting them in the best way possible. Here at Sites for Business, we understand that business owners require regular visitors on their websites and need a solution to convert them into clients.
These 15 tips will help get you there!
1. Desert the billboards, we're moving online
The number one solution to gather more visitors is to run a paid advertising campaign, which can include displaying advertising banners on different advertising networks, running 'Pay per click' campaigns or advertising on social media sites.
Don't be fooled, paid advertising costs money so use it to its best potential! Start with a plan of action, by choosing a specific audience demographic to target and generate your advertising strategies to them. Attract them with keywords to describe your product or service and choose the most effective advertising channels. You should also consider whether you are going to direct traffic to a specifically designed page, for example, a landing page or a website. This quick decision will make a huge impact on your conversion rates from visitors to customers.
The competition for paid online advertising is massive, however using correct strategies and the right tools you will receive the best results!
2. Stay socially active online
Plan the way you advertise yourself, your online presence is the first place a client builds an opinion about your business by how you represent yourself. Don't just post anything to show you're 'active'. Use unique content, provide links to websites or articles and make it visually attractive to your potential clients.
Facebook – the most popular platform for businesses. Be proactive, join groups with high volumes of members, which match the criteria of your target market. Share your information on them and provide support when needed.
Twitter – equally as important, this platform is more widespread for global interaction for sharing short messages. A perfect network to link the URL of your longer Facebook posts onto, which in turn attracts them to you main social media site.  
Google+ – fewer users but the best way to optimise your search results. This network helps to heighten your visibility on Google, whilst having a lot of people in your circles (similar to groups).
Instagram and Pinterest – social networks, that are great if you have a visual product.
We advise that you choose two or three social networks, that are most relevant to your business and post weekly content on them. Look into using automated tools such as Hootsuite.com that will help you manage your profiles easier.
3. Make it interesting, provide customers with a variety  // Pick and mix your content
Unfortunately, we cannot provide you with the 'golden formula' on the best content but we can suggest that you use a variety of language structures. An assortment of long, short or by having paragraphs can effectively relay information without making it boring or overwhelming. Mixing up content with information graphics, images or videos helps to grab the client's attention to scan through your website.  
4. Follow Google's rules with Internal SEO optimisation
Internal SEO is important, as is contributes to the visibility and accessibility of your website. Stay up to date with Google's key rules, such as using H1 and H2 tags on page headers, provide ALT tags on all images, meta descriptions and be sure to specify the name of the page.  
Internal SEO won't have a huge effect on climbing upwards in search engine results, however, it will ensure that search engines will not ignore or penalise your website.
5. Eye-catching Headlines that will keep you on your toes
Even the best content can become ignored without the eye-catchy headlines. Think about the title that would attract visitors to your article. The most famous bloggers prepare 20 different headlines before choosing one. Add a bit of 'zing' to your content, you can even inject some humour into your headlines, as long as your message comes across.  
Don't ignore the importance of great headlines!
6. Narrow down your target market with Long Tail Keywords
Due to a massive competition, it's going to be hard to get yourself on page 1 Google search results. In situations like that, it's great to get long tail keywords to help. They're not as popular as short ones, however, if you use them multiple times it can generate lots of traffic.
For example, instead of "web design" use "web design Southampton" – you will have fewer search enquiries, but at the same time less competition.
This allows you to narrow your target market down and receive more online traffic using long tail keywords.
7. Circulate your content on LinkedIn
LinkedIn has evolved to much more than just an employment search engine. Use it to its best potential by sharing content, to attract more visitors to your website, and to show them you're an expert in your business field. The more followers the better.  
8. Clean up and keep moving with Internal Links
Give your clients a variety, don't let them sit through endless streams of scrolling, make it concise and cleanly laid out. Provide links on your page to older articles, as a way of referencing your work.
It is very important that your site structure is tidy so that search engines can easily access the content. Internal links will ensure easier accessibility for consumers to gather information and encourage them to continue browsing.
9. Get expert opinion
The famous man's opinion can significantly increase your blog's popularity. Send an email with a request to comment or discuss any specific topic related to your business. You will be surprised how many of them will agree to be interviewed. Referencing an expert will attract additional attention to your site.
10. Don't forget email marketing still exists
Most businesses focus all their attention on social media sites or Google advertising and completely forget about the traditional forms of advertising, such as – email marketing which is a powerful tool to increase the audience on the site.
When creating email marketing campaigns, be sure to provide useful information targeted to a relevant group of people. Do not spam your database with sales-oriented emails, try to provide useful information on a regular basis.
11. Be smart, make it mobile friendly
More than 50% of all online searches are performed using mobile devices such as smartphones or tablets. Make sure that your website is responsive to a variety of different screens. You can check if your website is mobile friendly by taking the mobile-friendly test on Google: https://www.google.com/webmasters/tools/mobile-friendly
12. No-one likes a slow loader
When was the last time you had to wait 30 seconds or more while a website loads? We can't remember either. Website speed is directly affecting bounce rates on the website. In other words, the longer it will take for your website to load, the more chances visitors will leave it before it loads. Optimise the size of images, check what resources are being used while loading the website and disable unnecessary plugins. Save you and your customers precious time.
13. Monitor your progress with Google Analytics data
Google Analytics collect all the necessary data about your website and monitors the interaction of your website. Check where your visitors complete their visit to your site with this handy tool. This will help you understand your visitors better. In addition to that, you can check where your visitors are coming from and it will help you to make important decisions on which advertisements work on specific channels, or if they do not work.
14. Getting your message across on multimedia websites
Incorporating videos on websites are quickly gaining popularity and are proving useful in giving brief explanations. A variety of studies shows that videos are easier to understand and more acceptable by visitors. The second largest search engine in the world is YouTube. It exclusively contains only videos. Perhaps you noticed that Google search results sometimes may contain a video included from Youtube.
15. Help them to help you!
People love to learn! There is no better opportunity to prove your knowledge while teaching others. Start your own webinar! Their main advantage is that there is no to minimal cost.
It's the best way to show your audience that you understand what you're doing, and it may even help you to communicate better with them! Share your secrets, but don't give too much away as you still want them to use your product!
Looking for help to gain more traffic to your website? Why not consult with us? Call us on 02380 011718 or email: info@sitesforbusiness.co.uk
[mailerlite_form form_id=4]