Our
for results drives everything we do for you
Your online marketing partner
We see ourselves not only as your web design and online marketing agency but as your trusted partner. When you are successful, then we are too because we know that we are part of your success.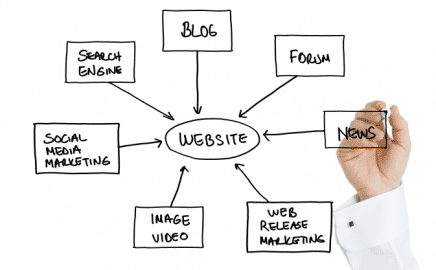 Our team approach to Web Design and Online Marketing brings you real benefits
Successful online marketing depends on the coming together of many different disciplines including:
Marketing strategy
Graphic design
Website programming
Online advertising
Project management
Copywriting and web content creation
Social media marketing
Sadly most small and medium sized businesses don't have the in-house resources to make the most of this powerful marketing channel. That's why we provide a cost effective, "done for you" service. You get all the benefits of our expert team for just a small monthly fee!
Why choose Sites For Business?
We'll support you every step of the way from creation to success.
We offer a range of monthly payment plans that helps make your business not break their bank.
We have a team of specialists working on every project, unlike most web designers who are a one man operation.
We'll teach you how to use your web presence to generate more business.
We provide ongoing, easily accessible support for our clients via phone, emails, live chat support and specialised help desk systems.
Our goal is to become your trusted online marketing partner.
What our customers say
"After a long time of searching for the perfect theme/design to create a new website I met Edward from Sites for Business at a Networking Meeting and we had a meeting with Edward making lots of notes of my requirements and within a week I had the first screenshot of my website landing page and it mirrored exactly what I had asked for. I was very detailed about what I wanted every page to do, but nothing was ever too much trouble.
My previous website let me down. A couple of clients that were referred to me said that if it was purely down to my old website they would never have come, as my website at the time did not reflect my business
On the launch of my new website, I asked both clients to visit the new site and asked for feedback. They both said how professional it looked and that it now reflects my business perfectly.
I am so proud of my new website and would like to thank Edward and the team at Sites for Business for creating exactly what I asked for."
Carol Slark – Laurel Design Studio"
---
---
About The Business
Sites for Business is one of two UK offshoots of INTERITA, a Lithuanian IT support company. We originally started in the UK in 2012, trading as 'iFixComputers' with two shops in Southampton. In 2014, we decided to split the web design and computer repair sides of the business and Sites For Business Ltd was born.
---
Excellent advice and professional, friendly service from an expert who is clearly very knowledgeable. I wouldn't hesitate to recommend Edward Zarkovas to any of my friends. Many thanks for the invaluable assistance.

Lecky Gebbett


11/11/2015

Friendly and helpful advice!

Living With Harmony


9/07/2017

Great service. Good communication.

ByBroK ByBroK


10/25/2017

My company has been working with Sites for Business for a short time and we have been delighted with the results. For a small budget we have received leads and business!! Thank you Edward for showing clarity on the super complicated world of Internet Marketing, SEO and AD Words. C J Garden Services Ltd

Claire Hartnell


7/29/2015
Not Ready Yet?
Check out our
---