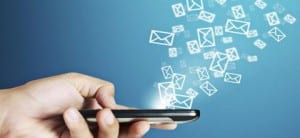 Southampton Web Design Specialists Spill All On Improving Business Emails
Edward Zarkovas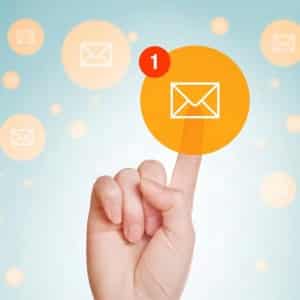 Every email that your company sends out should be engaging, interesting and relevant to every person receiving the email. Here at Sites For Business, your web design Southampton specialists, we have narrowed down our most effective ways of creating better emails.
Include ONE call to action
Every email MUST have a call to action. The content within your message must be engaging and should always steer them nicely to your call to action, without being overly persuasive. A call to action is the main aim of the email. For example, you might be sending out an email about a new blog post or newsletter, therefore your main aim is to get your recipient to open the email and click the external link to your blog or newsletter. But remember, you cannot just place a big button saying "Click here" you need to warm your audience up and show them why they should open the link.
The look
You need a good platform for each and every email. The layout is key, as it steers your audience through your email like a guided tour. Choose a clear and clutter free template to make sure your audience isn't distracted from the main purpose of the email. Make sure your call to action is clearly shown! A professional email template will further increase your credibility and separate you from the pile of spam. Try to use sites such as Mailerlite for you emailing system as they provide many attractive themes and layouts.
Stunning headers and catchy headlines
A header is the first thing your recipient sees when they open the email, so make sure it catches their eye in a good way. With an eye for design, your web design Southampton specialists suggest you add a 640px image into your header. Dropped under your headline, it can create a professional and elegant feel to your email. Design tip: try to choose an image that will compliment your font, rather than hide it. For example, a dark black and white image work well with a large white font.
Visuals 
Try not to bore your audience with realms of content, add images to help them visualise on your points. Breaking the text up with images helps your audience to better understand your brand and services. If you choose appropriate and visually stunning images, it will subconsciously create a positive outlook on your brand.
Show your human side
All emails should be professional as you're representing a company, however, in most circumstances, you should let some of your personality slip through. This will make the client feel as if they are being contacted by a human, rather than an automated system.
Focus on the person, not the sale
Sales emails can often lead to the client feel as if they are being contacted solely for their money. Show them how your products can benefit them, and use real life circumstances of how your products have helped people. Our web design Southampton specialists at Sites For Business are always receiving emails detailing sales leads, but we much prefer to be contacted with a "Hello" rather than a "Buy this now."
Cut out the drama
Create an inviting subject line to every email, as it will entice your audience. Rather than a typical "look at me, open me" approach. For example focus on how you can help them, "Web design Southampton specialises new ways of improving your business websites." This way your client feels like they are being rewarded.
And Finally…
Test your emails!
By testing your emails you are saving your recipients from the dreaded realms of corrected emails. If you send the same email multiple times, you are risking ending up in the spam folder. Furthermore, you need to understand your audience. With A/B testing you can narrow down the most productive times and days to send emails. Once you have a time frame, you have more chance of your audience opening the emails.
Conclusion
After reading our web design Southampton tips on creating better emails you are ready to embrace the emailing world! Once you've completed the necessary researching and A/B testing of course…
For more information on creating efficient emailing systems call one of our advisers on 02380 011718
[mailerlite_form form_id=4]