Search Engine Optimisation: What is it & how does it work?
Sophia Walker
Search engine optimisation (or SEO for short) is the practice of tailoring your website's content to suit Google's algorithm. This means that over time, your website will organically reach the top of Google's listing without having to pay for Google promotion.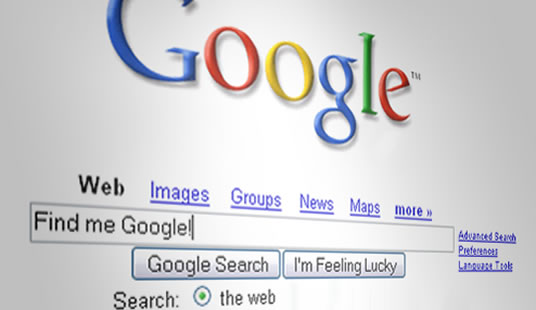 Just take a look at a Google search for any topic; the first results will be paid-for promoted pages and the ones immediately following that will be ones with good SEO. So, now that we know what search engine optimisation is, how does it work? Firstly it's important to distinguish between offsite and onsite SEO:
Learn more about SEO in Southampton
On-site SEO: Optimising what appears on your website.
Targeting appropriate keyword clusters
We will tackle exactly what is meant by a keyword cluster further along in the article. You need to be making sure that your keyword clusters match the purpose of your website. If you are a cleaning company, for example, there's no point in using "abseiling" as a keyword. It is important to keep things relevant.
Creating content to match your keyword clusters
SEO is something that needs to be maintained. This means that you need to be consistently creating new content, either in the form of blogs or pages, that relate to your keywords.
Tailoring previous content to match these clusters
You can easily tailor existing content on your website to match your keyword clusters. Simply go back through your existing content and ensure that your keywords are clear and used throughout the text.
A well designed and built website
Google's listing algorithm deals with every aspect of a website. Having great SEO content on a poorly designed website isn't going to cut it. You need to ensure that your site is catering to Google from the ground up.
Off-site SEO: Content from other websites.
Maintaining an active social media presence
It is important to maitnain an active and relevant social media presence. You need to be getting your content out to your followers through links and ensuring that you're maintaining a consistent brand.
Creating citations about your business on other sites
Citations are references to your site that aren't linked. This can mean commenting about your business in the comment pages of another site or perhaps posting about your business on a forum.
Creating incoming links to your website
Links to your website from trustworthy and reputable third-party websites is essential when trying to achieve search engine optimisation.
Learn how Google ratings can improve your business
So with that in mind, what should you be doing to make sure your website's ranking well?
Consider Keywords
One of the most important aspects of SEO is keywords. You will need to think about the most important aspect of your business i.e. web design. You will then need to think about the branches that stem from that keyword that you would like your site to cover i.e. web design in Southampton, responsive web design, benefits of good web design. This ensures that Google searches for these keywords and phrases will result in your website being displayed.
Keywords throughout your website
When creating on site search engine optimisation, the idea is to match one keyword phrase from your overall 'cluster' to a page on your website. The homepage on your website will typically contain your most important keyword. Your navigation pages will then contain the next most important keywords. This trend will continue through the rest of the pages on your site.
Search Engine Optimisation and Coding
While a site that's readable and navigable is extremely important, SEO reaches down to the bare bones of your website. In order to have your page ranking highly in Google, you will need to have good and thorough web development.
SEO tools
Make use of tools specifically designed for SEO. If you are working with a WordPress site, the Yoast package checks for both SEO and readability. You can also make use of Google analytics.
Contact us for SEO specialists
If all of this sounds confusing, why not get in touch with us for a free consultation? Our team of web wizards can deal with SEO and other aspects of web design to take the hassle out of maintaining a website.
[mailerlite_form form_id=4]