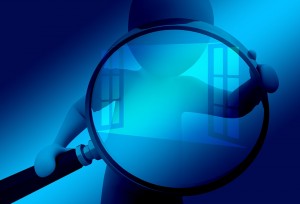 Google is watching you: Our unusual ways to improve your ranking on Google
Edward Zarkovas
Here, at Sites For Business, we are continually faced with requests to improve a customer's ranking on search engines. Endless businesses benefit from Search Engine Optimisation (SEO) for their rankings on Google (or other search engines). For a business to appear higher in the search engine results, it provides a good first impression, which persuades the customers to click on their site. The more clicks, the more clients. First impressions are key, and being at the top of Google is crucial for any business.
Below is a case study, which shows how we approached SEO against the supposed 'normal' conventions.
Against the odds, we picked the client up
Our years of experience was put to the test as a client came to us after being trapped on the fourth page of Google search results, which is a position of 30-40 on the listings. SEO is a competitive market, as everyone wants to be at the top. We started by using keywords, to narrow an audience's search down into his specific trade. For example, this can include keywords like 'Web Design Southampton'. However, this wasn't enough to get the client off of the fourth page. We even tried backlink building.
Nothing was working in our favour.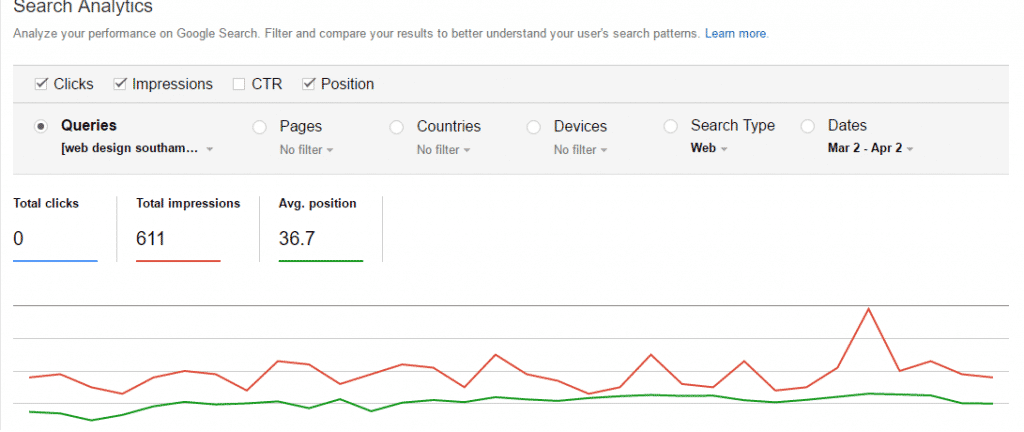 The situation was static for several months, so we decided to try a rather unusual approach. We produced articles, informing the differences between a client's business and his competitors and posted this on his website. Our client had 4000 email addresses of his clients in his database, so we shared this article with them. An email campaign was sent and since the visits to the websites has increased by almost four times than the original number.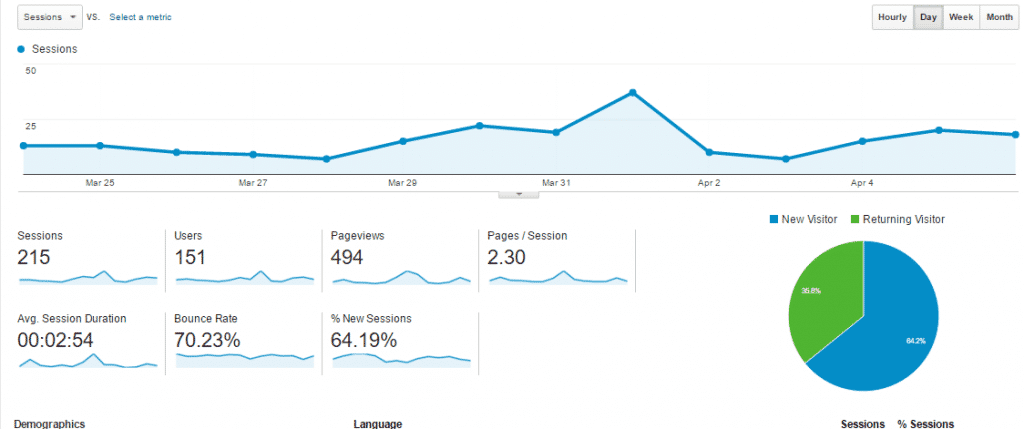 The newsletter did not create any backlinks to the article, so Google (in theory) could not determine whether the number of visits to his website increased or not. This is because Google Analytics information is confidential. However, Webmaster tools shows us something different: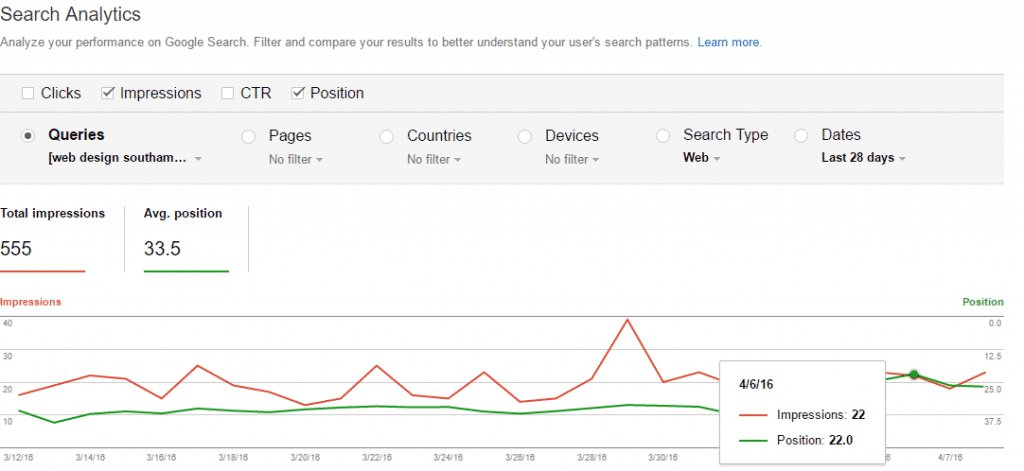 As you can see, the results speak for themselves – the position has improved from 30-40 to 22-25.
Using this method, we did not expect such an impressive result, however now its questions whether Google uses the data from Google Analytics for a site's ranking and if so does it violate the privacy regulations? After all, this is the confidential data of every website.
And on that note, we will leave you to ponder over that thought…
[mailerlite_form form_id=4]