PPC Google Adwords Management Case Study – Home 2 Home Removals
Edward Zarkovas

"Home 2 Home Moves" (H2H) have decided to explore online marketing possibilities. They wanted to have a new stream
of potential leads coming through their website. They approached "Sites For Business" without any knowledge about advertising possibilities online and asked for help.
We have taken action
First of all, we researched the market for the opportunities to advertise removals / moving companies business online. Our chosen platform – Google AdWords. When we compared how much they are able to spend (Customer Acquisition Cost) with the price of clicks and possible conversion rates – we decided that it's definitely worth trying to launch a dedicated Pay Per Click (PPC) campaign.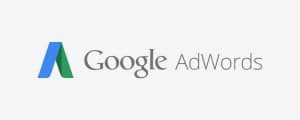 We started from research of the market, so we quickly learned about the competition and keywords that people use when they are looking for removal companies in the area. Sam, who is our Google certified specialist, researched a list of keywords and their prices for this particular campaign, so the next step was to choose services that we are going to advertise for the client.
Next, the dedicated landing page was created which matched the relevant search in order to maximise the Conversion Rate (CR) of all incoming visitors. There's a golden rule of all marketing campaigns – NSAMCWADLP –  "Never Start A Marketing Campaign Without A Dedicated Landing Page!". As we followed this rule we were able to do A/B split testing on our ads and landing pages in order to constantly improve the Conversion Rate of our campaign.
Results
2 weeks down the road we had our first leads coming through. We continued to make improvements to our ads and landing pages and at the moment of writing this article we are able to convert 26-28% of all traffic!
Quick calculation: if an average click costs a client £1, then every £10 spent brings 3 calls / enquiries, which means that 1 lead costs him only £3-4 pounds! Absolutely fantastic!
What our client says
[blockquote author="Dave – Home 2 Home Removals"]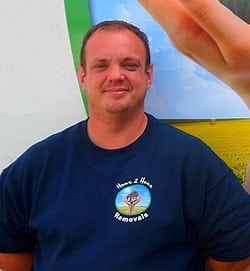 After a very quiet winter period for us, we realised that we needed to take action. After our first meeting with Sites For Business, we were quite excited about what our website could do for us. We were right to be excited, our enquiries have shot from about 2 to 3 per week to around 7 to 8 per day – we couldn't be happier; Thanks Sites For Business![/blockquote]
Do you think your business could benefit from a similar marketing campaign?
If you are a removal / moving company owner call us on 02380 011 718 and we could replicate the same model in your area!
[mailerlite_form form_id=4]