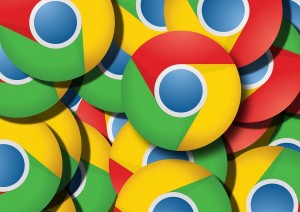 Google social media on the plus side
Edward Zarkovas
Google+ and your business
The world of social media is continuing to grow at an alarming rate! So we need to keep up.
Let's look at Google+ this social media site is often forgotten in the building of business strategies. Which is a great disappointment, because when used correctly it can make quite the impact.
Have you ever noticed that when you type in keywords for the product or service you are looking for, that often a company will appear on the right hand side with a picture and contact details? Well this is because of Google+
The amount of people you gather in your circle (similar to likes or followers) and reviews you receive will heighten your chance of the prize position. Along with regular and appropriate content being posted out on your site.
On Google+ you can create your own business page, which is verified by google. This is then a permanent fixture on Google's search engine, as when searched it will reveal the location and details that you have listed. This is a great way to show off your business!
Here are Sites For Business five handy tips for using Google+

Encourage your clients to review you on Google+ this works by giving you a score out of five. The more positive reviews you gather, the more reliable your service or company comes across. This also helps heighten your Google+ business pages ranking on Google. Our review management system helps you manage your public reviews. Click here for more details. 
Post regularly on social media!

Don't just leave it at one a month, make each post count! Each post reveals more about your businesses brand than you realise. It brings across a personality and directly reaches out to your audience.

Post a variety!

Don't bore your audience with endless 'Buy Now' posts. Show them why they should buy, and why you should be trusted. Use videos, pictures and articles.

Use networks like Hootsuite to schedule and monitor your posts. You can also create monthly reports to assess what worked well. Register for a free account here.
Provide a detailed 'About' page

on your Google+ site, along with a profile picture and cover photo to best suit your company. Make sure to include contact details and opening times. 

Did we mention that you can target your audience through their location?
Well, when a prospective client types into Google's search engine, for example, 'Web Design Southampton' it will reveal all the companies that offer that service, but through their location. It will reveal companies that are closest to the client.
We understand that social media is a forever changing platform, but it's definitely worth it in the long run!
Stay up to date with our 15 tops tips on attracting visitors to your website!
Do you need help with social media management? We are here to help you with your online advertising. Call now on 02380 011718 to consult.
[mailerlite_form form_id=4]