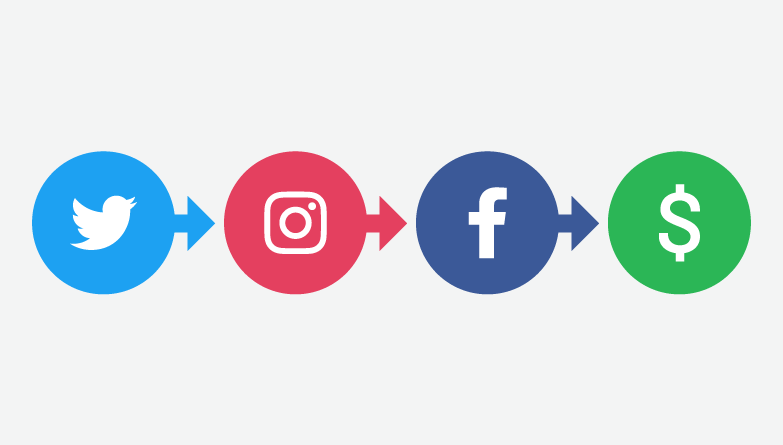 Making Social Media Work For Your Business (and what to do if you don't have time)
Sophia Walker
In 2018, everyone's using social media; from your children to your grandma. But did you know that social media can also be used to bring in business for your company? We're going to discuss how you can make social media work for your business, how to know which social media platforms are right for you and what to do if you simply don't have the time (or inclination – be honest!) to learn how to wrestle with social media.
Choosing your social media platforms
Whether you're a social media guru or an absolute novice, you'll be aware that there are a large number of social media platforms available. All of them can be used to help you to bring in business, depending on the type of company you're running. But, how do you know which platform is right for you?
Facebook
Facebook is the biggest social media platform out there. At this point you're just as likely to see your grandmother on there as you are your teen children. It's global and cross-generational appeal are undeniable, which makes it great from a business standpoint. It also allows the use of highly sophisticated targeted advertising and post boosting which means that, if you're willing to put a bit of money down, you can easily broadcast your posts to your target audience with just a few clicks.
Twitter
Twitter, the microblogging platform is also hugely popular. Promoted posts allow you to ensure that your posts end up on your target audience's timeline. Twitter works extremely well for 'brand-building'; if you create and tailor your posts properly, it can create incredible brand loyalty and engagement from your customers. This is also due to the fact that it feels like, as a customer, you're able to communicate with big brands and popular figures much more effectively than ever before.
Google+
While Google's social media offering wasn't quite the Facebook killer they were aiming for, it still has a large user-base, especially amongst the more techy side of business. If you're running, for example, a web design company, Google+ is an ideal way to cosy up to other people in the industry.
LinkedIn
Social media isn't always about communicating with customers. LinkedIn offers a more B2B approach to social media. This means that there's a focus on networking and getting into contact with other people within the industry. For a B2B company, LinkedIn is truly essential.
Other Platforms?
While these are some of the bigger platforms, they're far from the only ones that will have an impact on your business. These other platforms are ideal for brands with a clear target audience. Pinterest is ideal for a company with a largely female user-base. It's also ideal if you're creating a lot of image-based content. This also goes for Instagram, though the user base on there is less separated by gender than it is by age. Instagram is an ideal way to get in touch with a younger target audience and is great for engagement. Tumblr's advertising is a strange, oft-maligned beast, but the power of its user base is unquestionable. Tumblr offers a chance for brands to engage with young, often politically engaged and world-aware users.
Don't: Attempt to use every single one of these platforms. Not every platform will be geared to what you're selling and you run the risk of spreading yourself too thinly.
Building Your Brand
So you've chosen your ideal social media platforms, gotten your profiles all set up and you're ready to go, right? But… what are you supposed to do now? The short answer is, engage with your audience and build your brand. However, there are some ways of doing this that work better than others!
Be the content you wish to see in the world
You need to be creating content on social media that will drive people to share it with their friends and family. Whether it's through sparking a conversation, a funny meme or another method, your goal is to get people talking. Some of the more popular content styles include:
Competitions – create a competition or giveaway amongst your followers that promises entry into a prize draw in exchange for shares, likes or comments.

Memes – depending on your business type and your target audience, you could try to use memes. However, the popularity of each meme moves so quickly and the culture surrounding them is so dense that this is a method that should certainly be used with caution. Brands using memes run the risk of coming off as stale and just a bit too…
Interesting facts, statistics, thoughts and ideas relating to your business' output. Things that make people say 'hmm…'.
Listen to your target audience
Sometimes it pays more to listen than it does to talk. Pay attention to what your customers and target audience are telling you. If you're just doing endless promotion and not spending any time engaging with your followers, you're missing out on the incredible opportunity that social media offers you. Social media provides you with a way to communicate, listen and engage with your customers/clients in a way never seen before. A brand that doesn't use this effectively comes off as 'shouting into the void'.
Use social media to listen to the concerns, compliments and yes, complaints, of your customers. Think of social media as an incredible, interactive customer-service platform!
Experiment with video
The results are in and video marketing is unquestionably one of the best ways to bring in business on social media. In order to create incredible video content, look to what works; find out what is bringing the most traffic to your site and create video content around that.
Top tip: Facebook suggests that the highest converting video content lasts around 60-90 seconds, with the second highest between 30-60 seconds. Try to play to these statistics to maximise your results.
Boost to the right people
Advertising on social media is much more targeted than TV advertising or print-media advertising. Most social media platforms will allow you to promote your posts (for a small amount of money) to more people within your target audience.
However, paid advertising is not a replacement for good content; unless you're creating great content, paid advertising could actually end up being something of a drain on your resources.
But what if you just don't have the time?
Social media management is a full-time job and entrusting this valuable resource to an existing member of your team can prevent them from doing their current job properly. If you simply don't have the time, there's really only one way to combat this:
Look to the experts
Becoming a social media expert overnight is hard, if not absolutely impossible. Social media teams often have years of experience between them and are constantly on top of trends as a result. If you're having trouble using social media effectively, get in touch with us today! Our social media team are aware of trends in social media marketing, as well as the kind of content that's selling right now.
[mailerlite_form form_id=4]