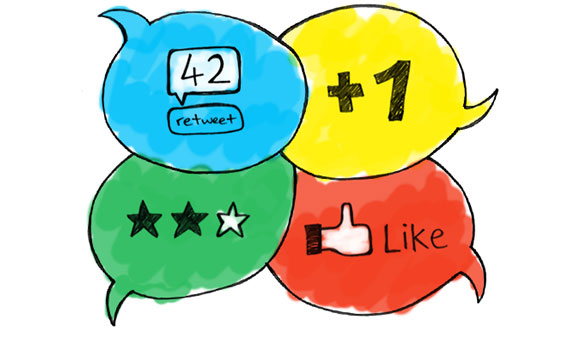 Social Media Reviews: Why They Matter
Sophia Walker
In 2017, it's likely that your business already has its own social media presence. This means that people are most probably leaving reviews of your company on your social media profiles. We live in an age where consumers are more empowered than before and are more likely to do their research via social media reviews before they decide to buy.
According to recent studies, 90% of respondents claimed that positive online reviews influenced whether or not they chose to buy. 86% said that their buying decisions were influenced by negative online reviews. So why are social media reviews such a big deal?
Social Media Reviews are Personal Endorsements
For many customers, online reviews are as important to them as a personal recommendation. When customers read social media reviews, they're seeing recommendations from people they actually know in some cases. Social media reviews are almost like the word-of-mouth advertising that was so prevalent before.
Young People Trust Social Media Reviews
Young people, especially that tricky millennial market, trust online reviews predominantly. These reviews are referred to as User Generated Content, and are something that they are surrounded by almost constantly. As a result, young people are likely to trust these reviews as much as a review written by a professional, such as a restaurant critic.
Quality and Quantity are both important
However, this kind of trust isn't given automatically. There's almost a 50/50 split in what earns the trust of these respondents. For one half, the trust depends on whether there are multiple reviews to read. A single positive review isn't enough to earn any trust. For the other half, it's essential that the reviews appear to be authentic. As such, quality is just as important as quantity. No one wants to be fooled by a fake review that was written by an employee at the business.
Ultimately, these social media reviews are highly important when attempting to earn the trust of potential customers. The millennial and Gen-Y markets are proving extremely tricky to harness, and social media reviews are likely the tool that will help you to engage with these people. If all of this seems too much and you'd like a professional opinion, please don't hesitate to get in touch.
For an easy way to collect reviews, the RevFee platform is ideal. This platform provides you with a handy link which lets your customers leave reviews much more easily. There's a 14 day free trial, so you can try before you buy!
[mailerlite_form form_id=4]