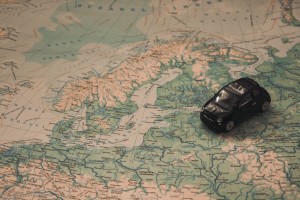 Google is mapping out a new advertising strategy
Edward Zarkovas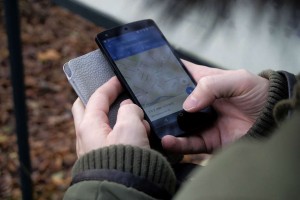 In the age of technology we are relying heavily on our mobile devices, whether it's for a local restaurant or a nearby shop – it's always in reach at the click of a touch screen. 
Google Maps have always been our first port of call when it comes to finding somewhere close to our door, and Google is beginning to realise how much we actually use it. Which is why Google Maps advertising is becoming a new initiative to strive businesses marketing strategies.
It's time to say goodbye to the Google Maps we once knew as soon it will start filling up with company logos and ads. Google says it is going to start experimenting by incorporating advertisements onto Google Maps, by showing company logos on both the desktop browser and mobile app. 
We're experimenting with a variety of ad formats on Maps that make it easier for users to find businesses as they navigate the world around them. For example, Maps users may start to see promoted pins for nearby coffee shops, gas stations or lunch spots along their driving route.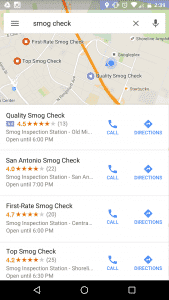 Google is referring to this new strategy as 'promoted pins' which refers to the companies that paid to be advertised in your Google Maps. But don't be fooled they won't just appear in your search results. For example, if you were to type in 'Web Design Southampton' into your Google Maps it would provide you with a variety of results close to your location and requirements. Within the results, the 'promoted pins' would be shown at the top. However, if you do not click on them then it doesn't end there. On your driving route, their logos may appear on your navigation system – showing their location. If you're feeling tempted you can click on the logo which may reveal vouchers for the store or even let you browse the store's inventory. But please do not do this whilst you're driving.
No need to panic as you can tell the difference between a paid ad and a genuine search result. Each Ad will be marked with a small purple box and the word 'Ad.'
Google are trying to make sure that the 'ads' do not clutter our beloved Google Maps, a spokesman for Google told Ars Technica UK: 
Ads are designed to integrate seamlessly into the natural Maps experience and we are closely monitoring how users respond to provide the best experience possible.
The Google Spokesman further explained to Ars Technica UK that the ads are designed to promote offers as well showing the businesses location:
 Promoted pins may appear, depending on whether the store is advertising something at that time. For example, if you open up Maps to find the nearest hardware store, the search results will list your options, and may also feature an ad telling you that the nearby B&Q is having a 10 percent off promotion.
Only time will tell whether this experiment was a success, let us know in the comments what you think about Google's new advertising strategy and if it would work for you.
[mailerlite_form form_id=4]